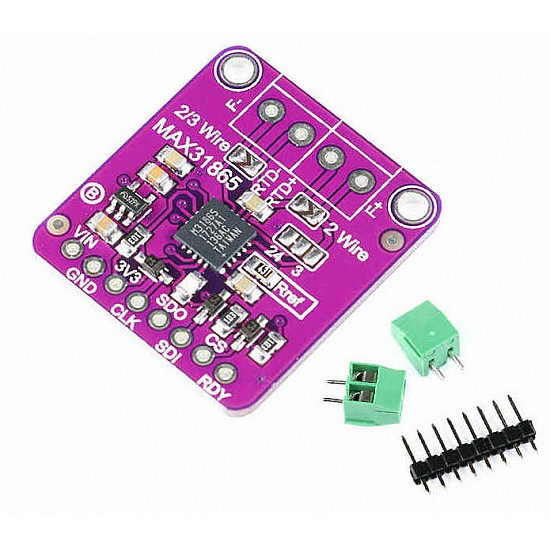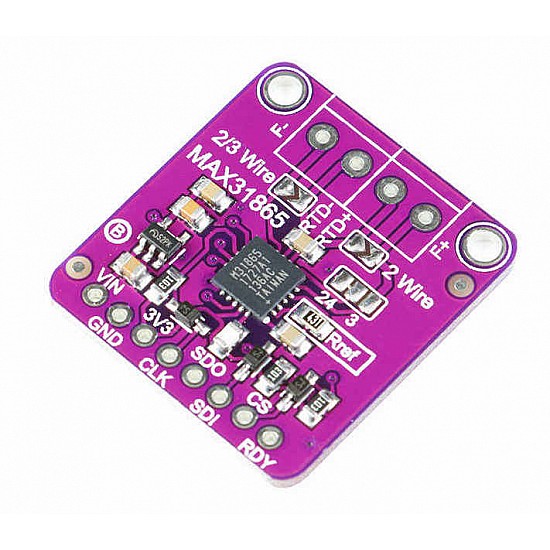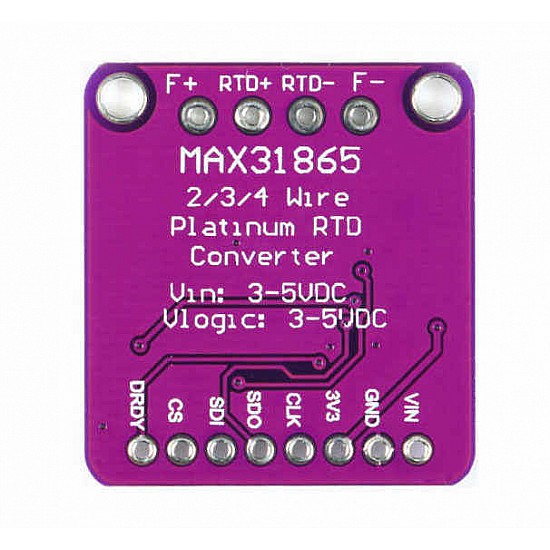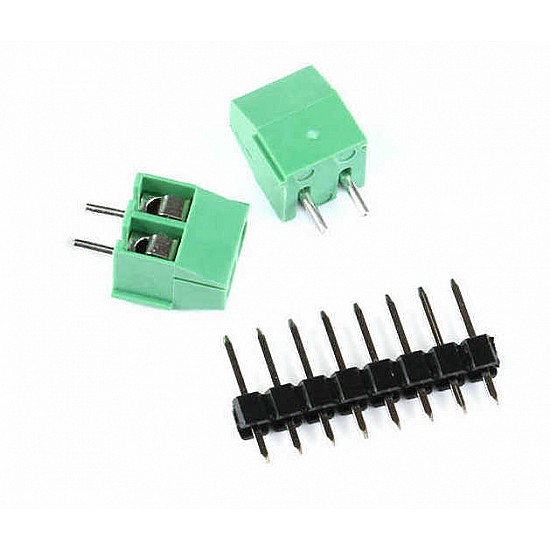 -38 %




MAX31865 RTD Platinum PT100 to PT1000 Temperature to Digital Voltage Converter
Stock:

In Stock

₹10 FlyRobo Cashback.
SKU:

FR-01-966
5 or more ₹888

15 or more ₹832

FlyRobo
7 Day Return
Replacement/Refund on this product
Free shipping
Get free shipping above ₹ 499
COD Available
Pay Cash at the time of Delivery
Support
Get After-sale Technical Support
The MAX31865 is an easy-to-use thermistor to digital output converter optimized for platinum resistance temperature detectors (RTD). The external resistor sets the RTD sensitivity, and the high-precision Δ- ΣADC converts the RTD resistor and the reference resistor to digital output. The MAX31865 input has overvoltage protection of up to ± 45V, providing configurable RTD and cable open, short circuit condition detection.
Dimension:
25mm x 28mm
Package Includes:
1 x MAX31865 RTD Platinum Resistance Temperature Detector
Ask a Question about MAX31865 RTD Platinum PT100 to PT1000 Temperature to Digital Voltage Converter
Can i get GST invoice for the order ?
Yes, You can claim GST credit if you have a GST number. To do it you have to mention the GST number at the time of checkout. GST option appears in the Billing Address. If you are an existing customer of flyrobo then you can log in to your account ( Account → Address Book → Edit Address) and Then enter your GST number.
When will delivered order?
Showing 1 to 1 of 1 (1 pages)