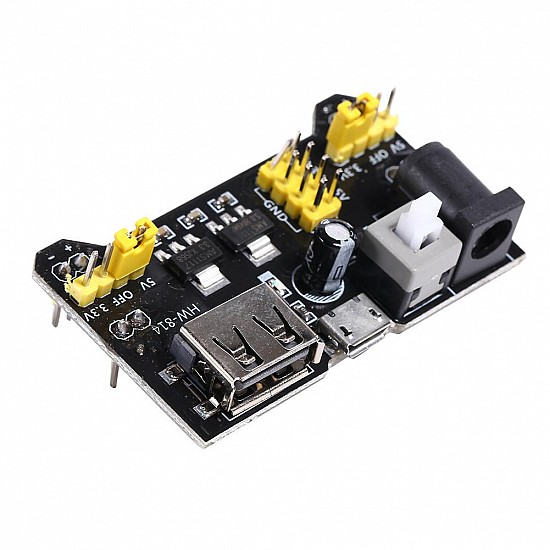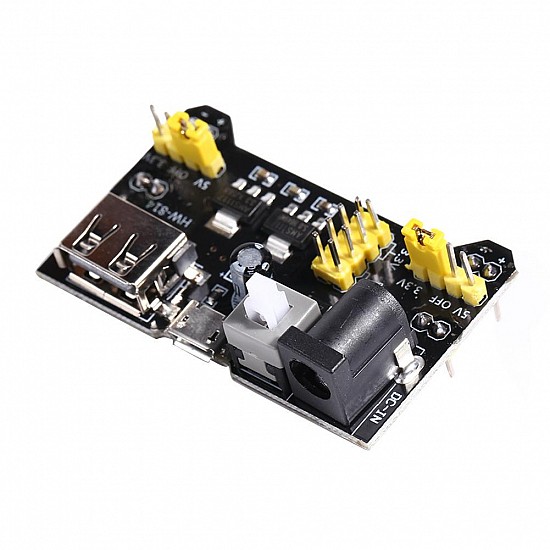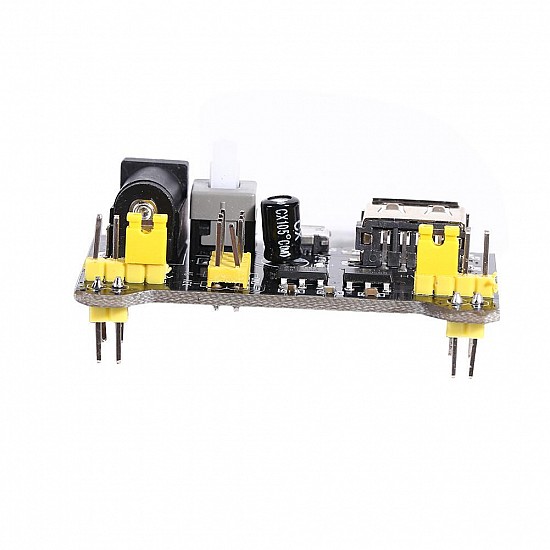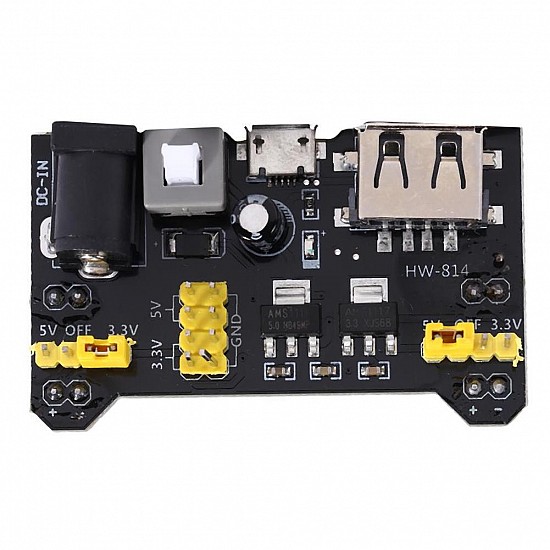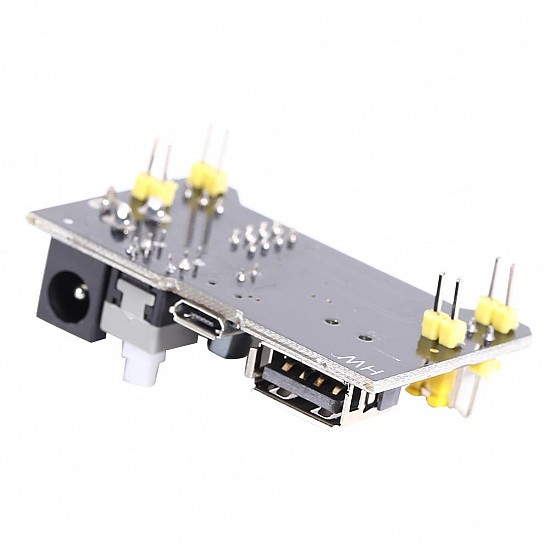 -31 %





MB102 Breadboard USB/Micro Power Supply Module Dual USB Input Board
Stock:

In Stock

SKU:

FR-01-955

FlyRobo
7 Day Return
Replacement/Refund on this product
Free shipping
Get free shipping above ₹ 999
COD Available
Pay Cash at the time of Delivery
Support
Get After-sale Technical Support
Features:
1. Place it directly on a breadboard with red and blue lines.
2. With DC-005 round hole plug input, input voltage 6.5-12v, compatible with most power adapters.
3. With USB input, it can be directly connected to computer USB or 5V power supply.
4. With Micro USB input, most mobile phone chargers can be used.
5. Input 5V and 3.3v can be selected by a short-circuit cap.
6. With the power switch.
Specification:
Product size: 52mmx32mmx17mm/2.04x1.25x0.66''

Package weight: 12g
Package Includes: 
1 X MB102 Breadboard Power Supply Module.
Ask a Question about MB102 Breadboard USB/Micro Power Supply Module Dual USB Input Board
When will delivered order?
Showing 1 to 1 of 1 (1 pages)