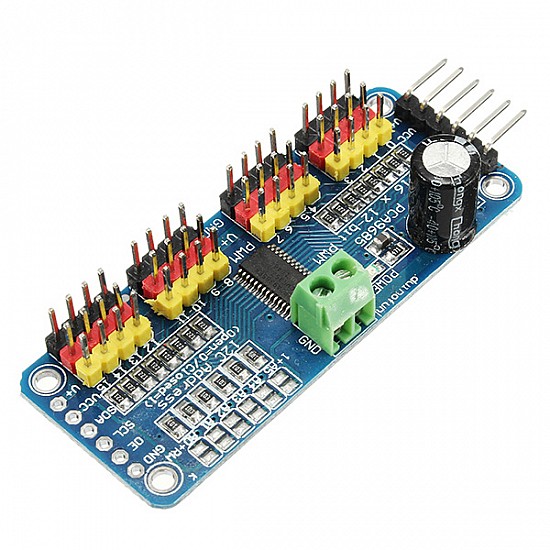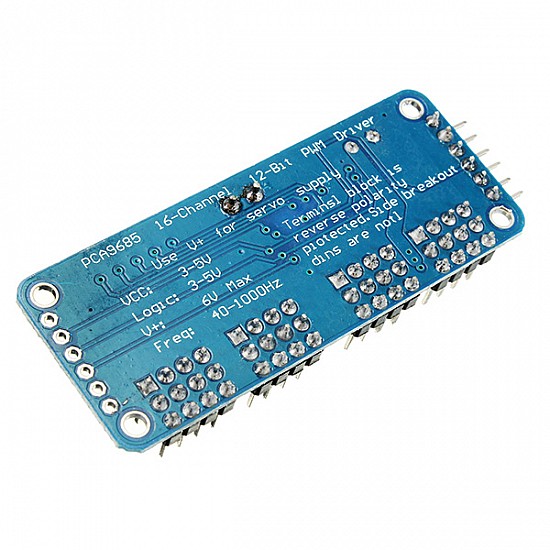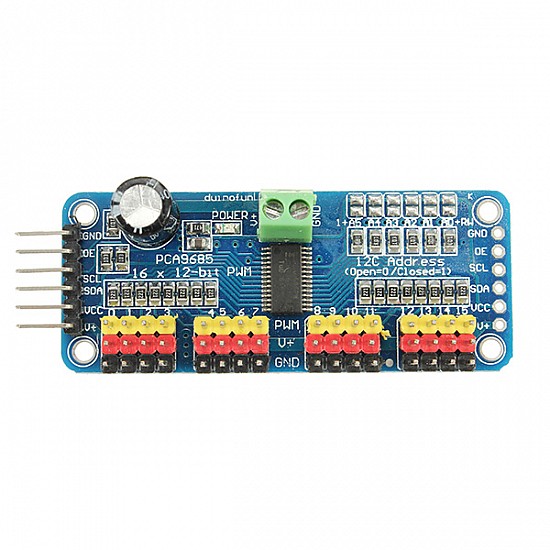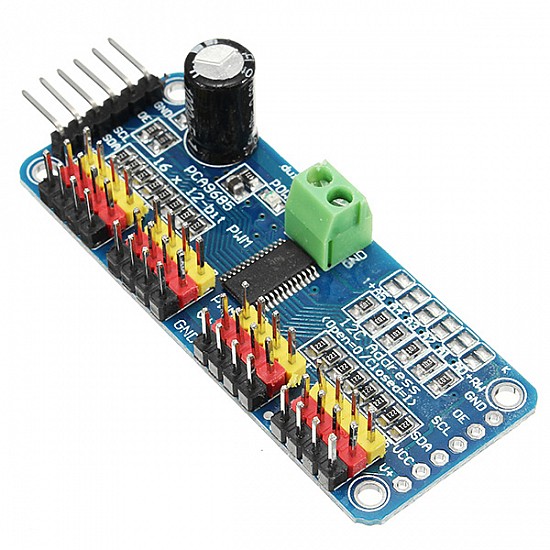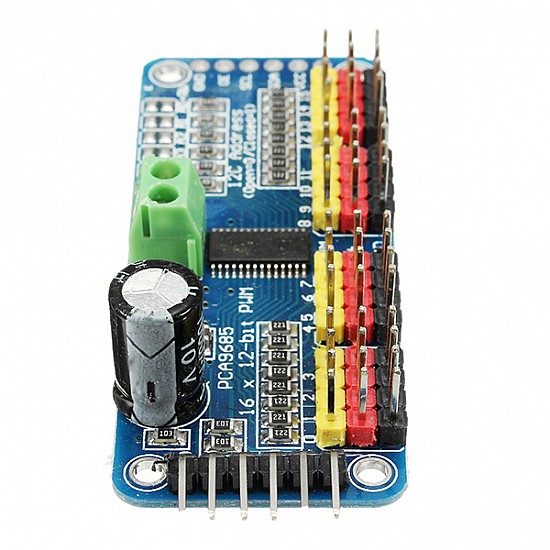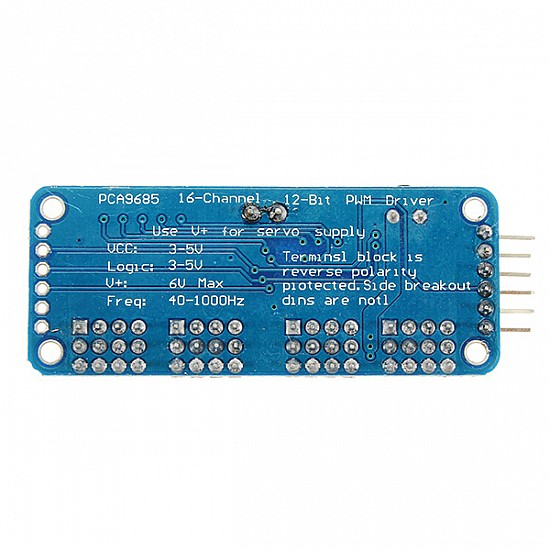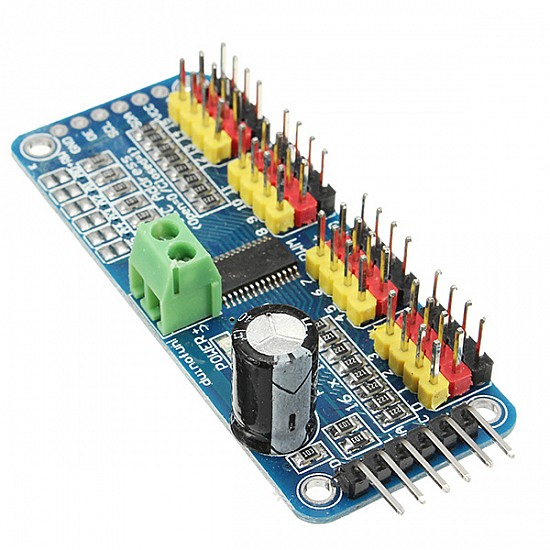 -5 %







16 Channel PWM Servo Motor Driver I2C Module
Stock:

In Stock

₹4 FlyRobo Cashback.
SKU:

FR-04-422
7 or more ₹382

30 or more ₹368

FlyRobo
7 Day Return
Replacement/Refund on this product
Free shipping
Get free shipping above ₹ 499
COD Available
Pay Cash at the time of Delivery
Support
Get After-sale Technical Support
This is 16 Channel PWM Servo Motor Driver 12C Module.
Features :
Adjustable frequency PWM up to about 1.6 kHz

12-bit resolution for each output – for servos, that means about 4us resolution at a 60Hz update rate

Configurable push-pull or an open-drain output

The output enable pin to quickly disable all the outputs

Terminal block for power input

Reverse polarity protection on the terminal block input

Green power-good LED

3 pin connectors in groups of 4 so you can plug in 16 servos at once

Chainable design

A spot to place a big capacitor on the V+ line

220-ohm series resistors on all the output lines to protect them, and to make driving LEDs trivial.

This board/chip uses I2C 7-bit address between 0x60-0x80, selectable with jumpers.
Package Includes :
1 x 16-Channel 12-bit PWM/Servo Driver
Ask a Question about 16 Channel PWM Servo Motor Driver I2C Module
Can i get GST invoice for the order ?
Yes, You can claim GST credit if you have a GST number. To do it you have to mention the GST number at the time of checkout. GST option appears in the Billing Address. If you are an existing customer of flyrobo then you can log in to your account ( Account → Address Book → Edit Address) and Then enter your GST number.
When will delivered order?
Showing 1 to 1 of 1 (1 pages)