Unlike LDR that works in a visible region of light, photodiodes have more sensitivity to the infrared region. They are used with IR LED s instead of normal LEDs. When infrared light is absorbed by a photodiode, the number of free electrons and electron holes changes and raises its electrical conductivity. They are unilateral and work in reverse bias.
Range : 700-1050nm
Power Dissipation Pd : 100mW
Light Current IL(1000LX-10V) : >=3mA
Dark current Id (OLX-10V) : <0.1uA
Breakdown Voltage (VCEO(V)) : >30
Diode Head Size : 5mm x 9mm / 0.2" x 0.35"(D*L)
Color : Black
Pin Diagram: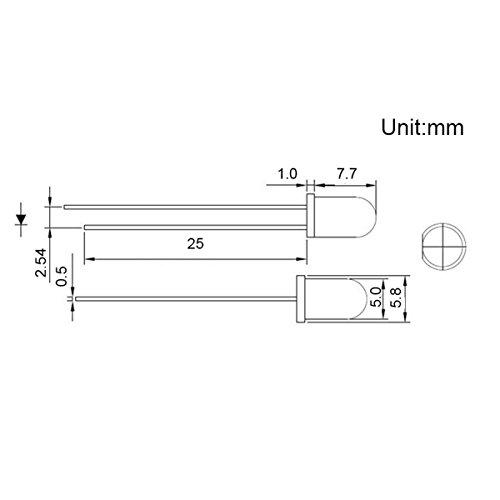 Circuit Diagram :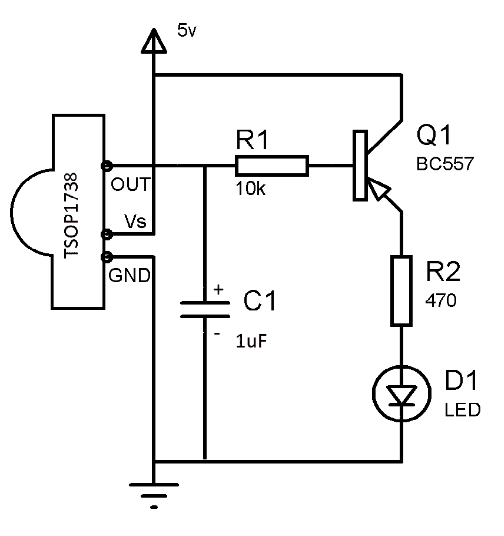 Package Content:
1 x IR 5mm Receiver.