07 Jan

Problem:

Error: "PreArm: Need 3D Fix"
---
This problem is a very common problem in APM flight controller and Pixhawk flight controller user. Sometimes this problem is face even non GPS mode, Here is the solution for all query related to this problem.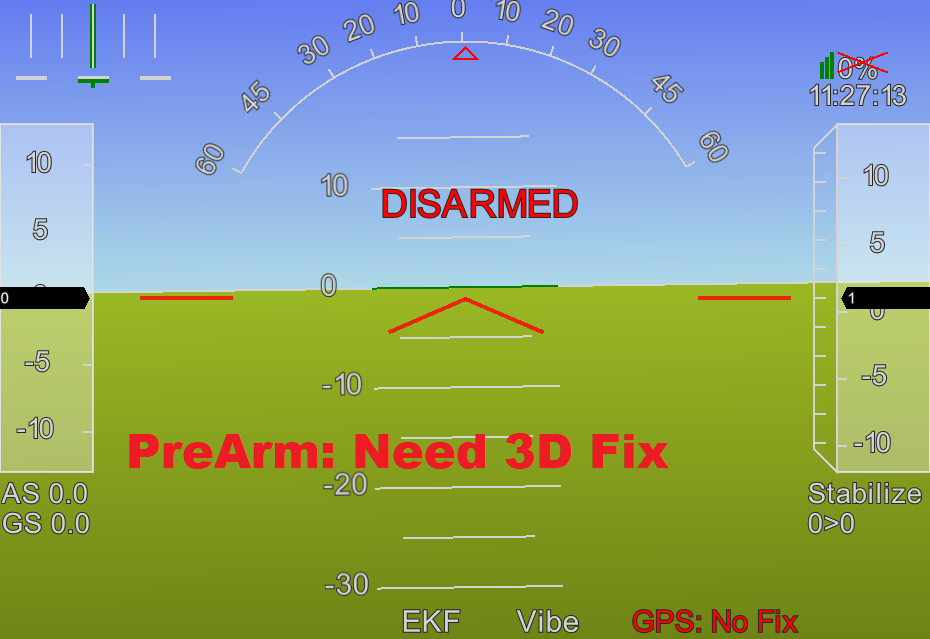 Why This error is showing in the mission planner.
---
This error only occurs in the situation when the drone required a GPS signal but the GPS signal is not enough to take off or GPS is not connected to the flight controller.
Solution:
---
All modes of mission planner.
Modes
GPS Required
GPS not required
Auto
AutoTune
Brake
Circle
Drift
Follow
Guided
Heli_Autorotate
Land
Loiter
PosHold
RTL
Simple/Super Simple
SmartRTL
Throw
ZigZag
Acro
Airmode
Alt Hold
Flip
FlowHold
Land
Sport
Stabilize
SysID
The above table shows which modes required GPS and which dose not required GPS.
Fix for Error: "PreArm: Need 3D Fix" when Mode is not GPS mode.
If mode is not GPS mode and still mission planner showing this error then it is due to the GEO fence.
If Geo-Fence is Enable the unclick the Enable button or Disable Geo-Fence.

Geofence is used when you want any action (RTL or Land) when a drone goes outside of MAX altitude and MAX radius.
So in this setting, if you are using Geo fence then the drone required a GPS signal for the horizontal location of the drone.
Fix for Error: "PreArm: Need 3D Fix" when Mode is GPS mode.
For this, you just required to use a flight mode that is not GPS mode and Disable Geo fence.
Hope, The above solution will solve your problem and you will able to fly the drone.