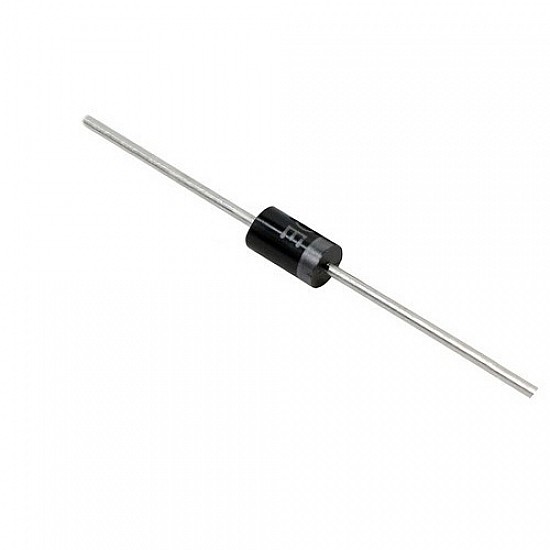 Out Of Stock
1N4007 - 1A General Purpose rectifier Diode
Stock:

Out Of Stock

SKU:

FR-05-673
10 or more ₹3

50 or more ₹2

FlyRobo
7 Day Return
Replacement/Refund on this product
Free shipping
Get free shipping above ₹ 499
COD Available
Pay Cash at the time of Delivery
Support
Get After-sale Technical Support
This is a simple, very common rectifier diode. Often used for reverse voltage protection, the 1N4007 is a standard for many power, DC to DC step up, and breadboard projects. 1N4007 is rated for up to 1A/1000V.
Features:
Product name: Rectifier diode

Model: 1N4007

Forward continuous current: 1A

Forward voltage: 1V

Surge forward current : 50A

Max peak reverse voltage : 1000V

Reverse current : 5ua

Overall size : 2.5 x 50mm/0.1" x 2"(max,Dl)

Silver tone weight: 4g
Package included:
1 x 1N4007 - 1A GENERAL PURPOSE RECTIFIER DIODE
Ask a Question about 1N4007 - 1A General Purpose rectifier Diode
Can i get GST invoice for the order ?
Yes, You can claim GST credit if you have a GST number. To do it you have to mention the GST number at the time of checkout. GST option appears in the Billing Address. If you are an existing customer of flyrobo then you can log in to your account ( Account → Address Book → Edit Address) and Then enter your GST number.
When will delivered order?
Showing 1 to 1 of 1 (1 pages)