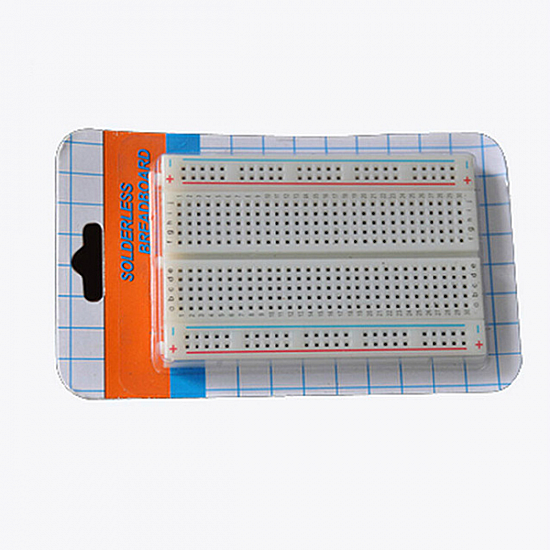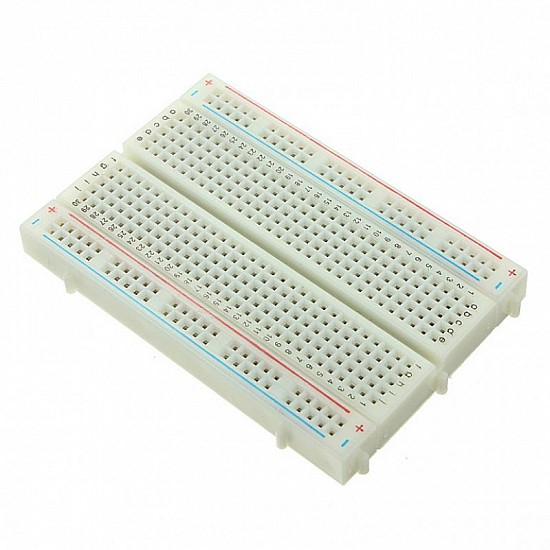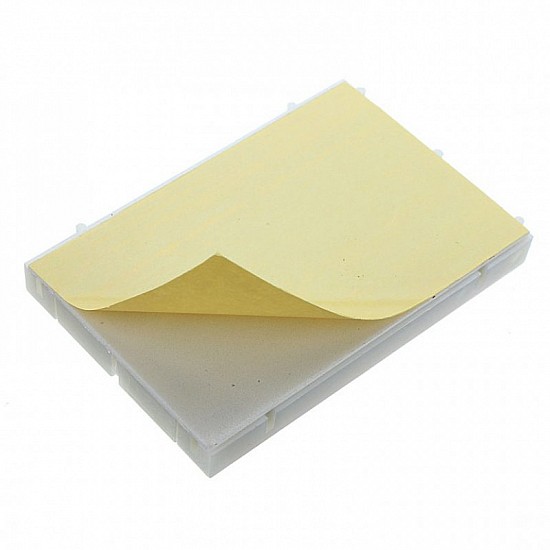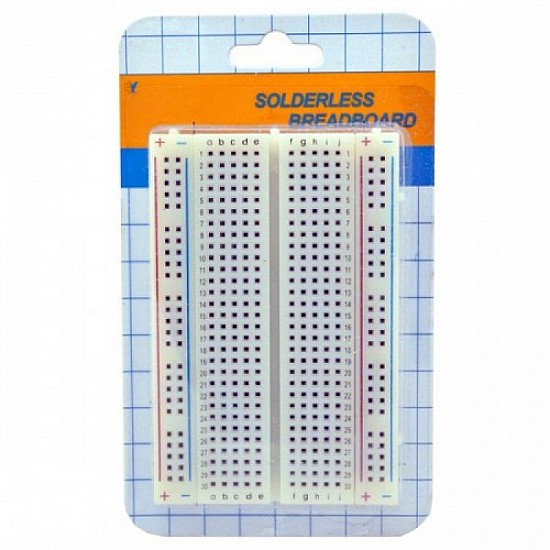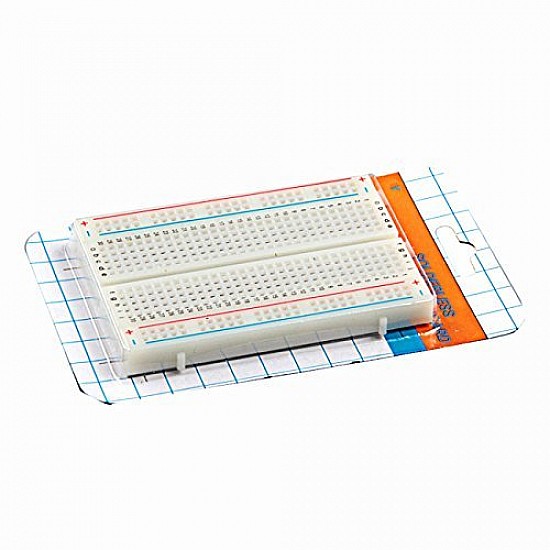 Solderless Breadboard 400 Point
Stock:

In Stock

SKU:

FR-01-909

FlyRobo
7 Day Return
Replacement/Refund on this product
Free shipping
Get free shipping above ₹ 999
COD Available
Pay Cash at the time of Delivery
Support
Get After-sale Technical Support
400 Tie Point Solderless Breadboard is a cute half size breadboard, good for small projects. It has 2 power buses, 30 columns, and 10 rows - a total of 400 tie in points. All pins are spaced by a standard 0.1". The two sets of five rows are separated by about 0.3", perfect for straddling a DIP package over. The board accepts wire sizes in the range of 29-20AWG. This board also has a self-adhesive on the back. The boards also have interlocking parts.
Product Features :
Type: Plug-in breadboard

Size: 3.3 x 0.3 inches

Total 400 tie points

2 power buses

400 tie in points

0.1" space

10 rows

3.29 x 2.15 x 0.33" (83.5 x 54.5 x 8.5mm)

 
Package includes:
1 x 400 Tie-Points Solderless Breadboard
Ask a Question about Solderless Breadboard 400 Point
When will delivered order?
Showing 1 to 1 of 1 (1 pages)