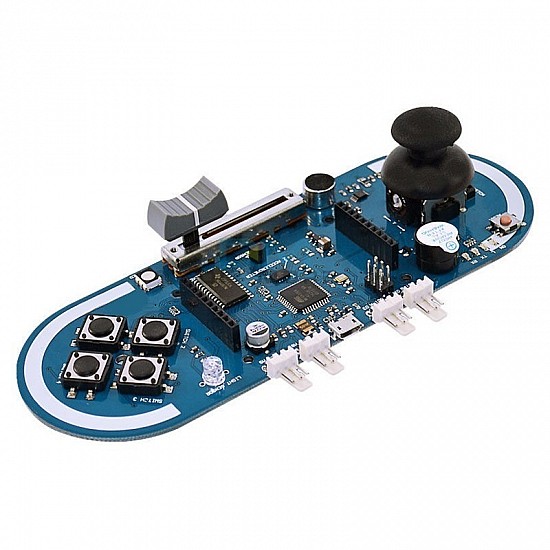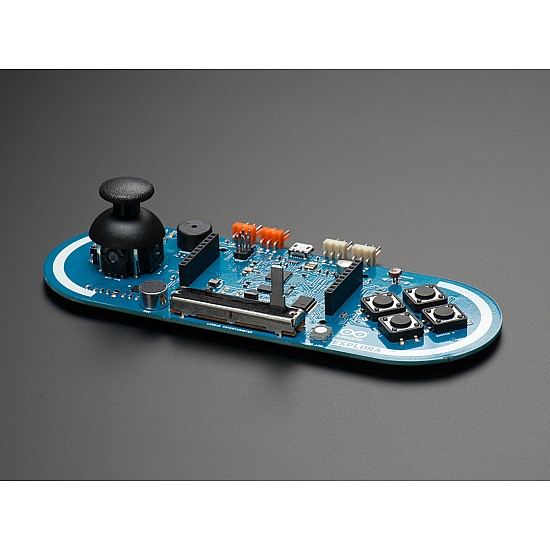 Out Of Stock


Arduino Esplora Development Board
Stock:

Out Of Stock

With this product you will receive ₹17 FlyRobo Cashback.
SKU:

FR-01-427

FlyRobo
7 Day Return
Get 7 Day Replacement/Refund on this product
Free shipping
Get free shipping on this product. Buy above ₹ 999 and get free shipping.
COD Available
Get this product with Cash at the time of Delivery
Support
Get best after-sale support From our Technical team with different Tutorials
The Arduino Esplora is a microcontroller board derived from the Arduino Leonardo. The Esplora differs from all preceding Arduino boards in that it provides a number of the built-in, ready-to-use set of onboard sensors for interaction. It's designed for people who want to get up and running with Arduino without having to learn about the electronics first. For a step-by-step introduction to the Esplora, check out the Getting Started with Esplora guide. The Esplora has onboard sound and light outputs, and several input sensors, including a joystick, a slider, a temperature sensor, an accelerometer, a microphone, and a light sensor. It also has the potential to expand its capabilities with two Tinkerkit input and output connectors, and a socket for a color TFT LCD screen. Like the Leonardo board, the Esplora uses an Atmega32U4 AVR microcontroller with 16 MHz crystal oscillator and a micro USB connection capable of acting as a USB client device, like a mouse or a keyboard. In the upper left corner of the board, there is a reset pushbutton, that you can use to restart the board. There are four status LEDS: ON [green] indicates whether the board is receiving power supply L [yellow] connected directly to the microcontroller, accessible through pin 13 RX and TX [yellow] indicates the data being transmitted or received over the USB communication.

Specification:
Microcontroller ATmega32u4
Operating Voltage 5V
Flash Memory 32 KB of which 4 KB used by bootloader
SRAM 2.5 KB
Clock Speed 16 MHz
Package included:
1x Arduino Esplora Development Board
1 x
Tags:
arduino
,
esplora
,
development
,
boardarduino
,
esplor
,
a development
,
board
,
arduino esplora
,
development
,
board
,
arduino esplora development board
,
arduino board
,
flyrobo
,
online robotics shop
,
fly
,
robot