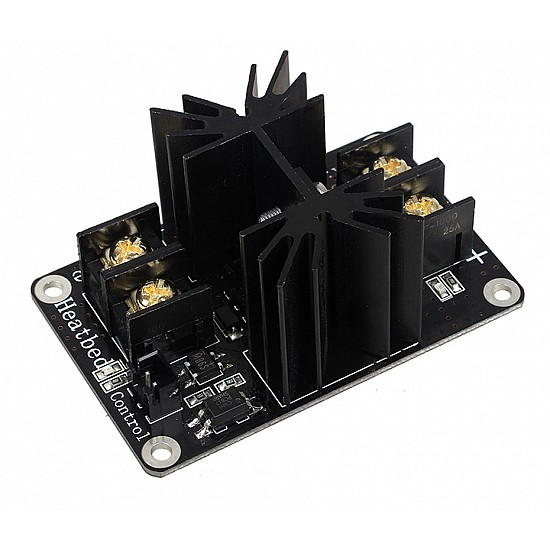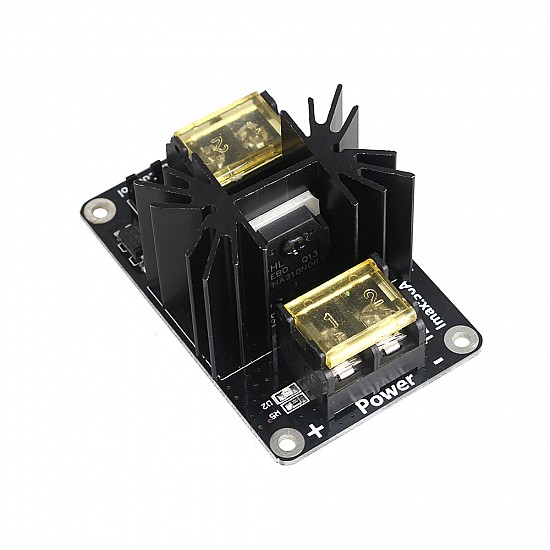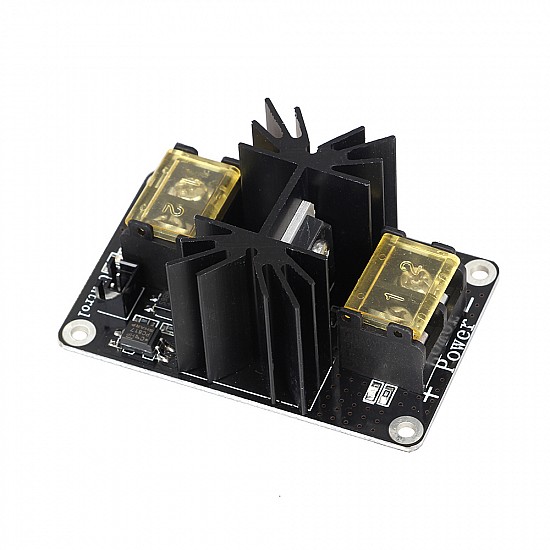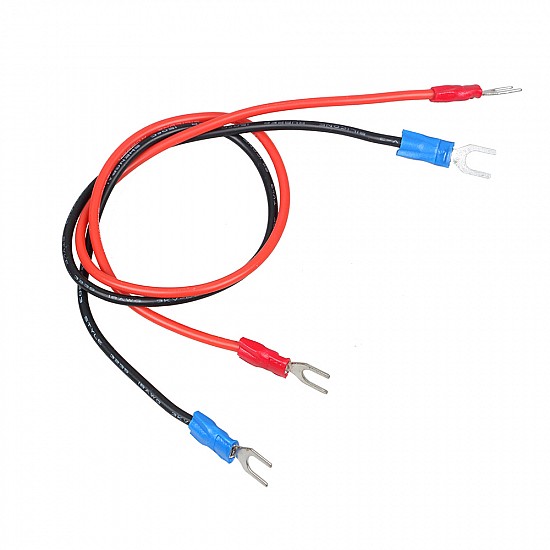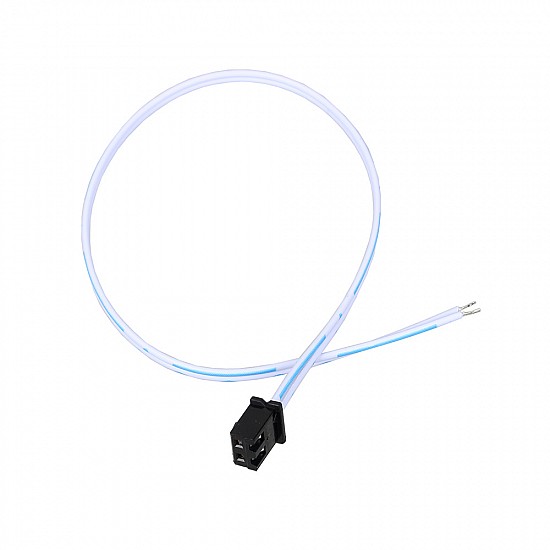 Heated Bed Power Expansion Module
Stock:

In Stock

With this product you will receive ₹6 FlyRobo Cashback.
SKU:

FR-06-242

FlyRobo
7 Day Return
Replacement/Refund on this product
Free shipping
Get free shipping above ₹ 999
COD Available
Pay Cash at the time of Delivery
Support
Get After-sale Technical Support
Heated bed high-power expansion module, with unique snowflake heatsink design, has a great cooling effect.
This high power module helps your 3D printer become even more powerful.
The module can solve the current load problem when the heated bed power is too large. Under the normal heat dissipation, the module can be stable long-term when measured I (Max) = 30A. When using the module, the current should not exceed 30A.
When using hot bed power greater than 150W with a Lerdge motherboard, this external high power module is needed.
Package Includes:
1 X Heated Bed Power Expansion Module.
1 X Power Supply Cables.
1 X Control signal cable.
Ask a Question about Heated Bed Power Expansion Module - Mos Tube
When will delivered order?
Showing 1 to 1 of 1 (1 pages)