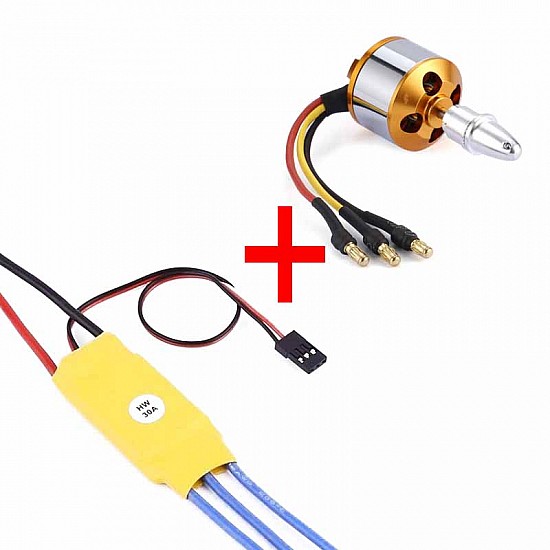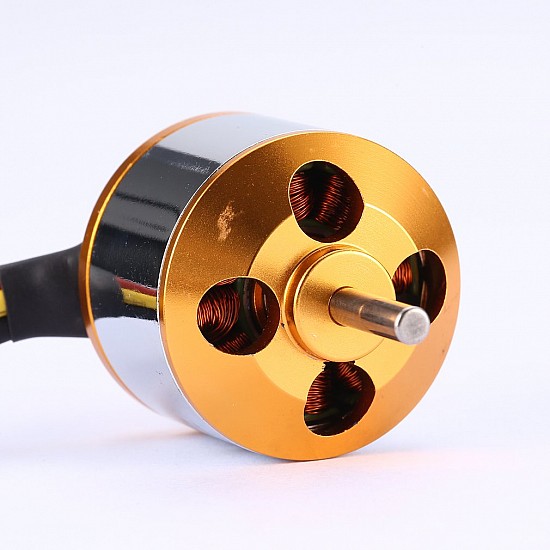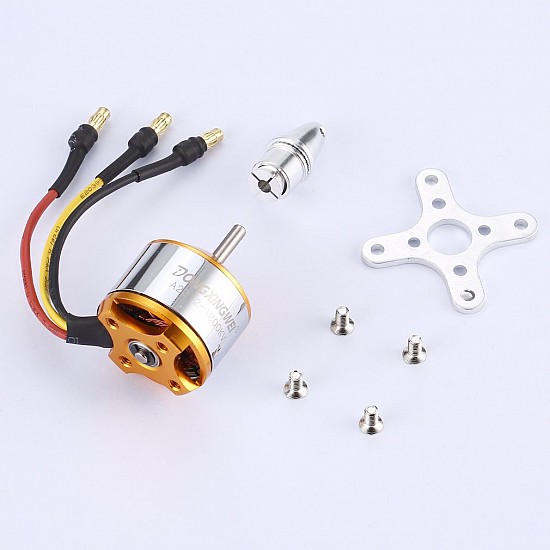 Out Of Stock



1000kv A2212 Brushless Motor with 30A ESC For RC Airplane / Quadcopter / Multirotor
Stock:

Out Of Stock

With this product you will receive ₹8 FlyRobo Cashback.
SKU:

FRC-02-501

FlyRobo
7 Day Return
Replacement/Refund on this product
Free shipping
Get free shipping above ₹ 999
COD Available
Pay Cash at the time of Delivery
Support
Get After-sale Technical Support
Motor:
Specifications:
Model NO.:  A2212
Dimension: 27.8*27mm
Shaft diameter: 3.17mm
Max Efficiency: 80%
Max Efficiency Current: 4-10A (>75%)
Current Capacity: 12A/60s
No Load Current @ 10V: 0.5A
No. Of Cells: 2-3 Li-Poly
Weight: 65g
KV: 1000
Suitable for the propeller size: 1045, 1047,1060, 9050
ESC:
Description:
Brand Name: XXD
Item Name: HW30A ESC
Power input: 5.6V - 16.8V (2-3 cells Li-Poly, OR 5-12 cells Ni-MH Ni-MH / Ni-Cd battery)
BEC: 2A
Constant current: 30A (Max 40A less than 10 seconds)
Weight: 25g
Dimensions: 45 x 24 x 11mm
Features:
Safe power function:regardless of the throttle stick in any position the motor will not start immediately
Throttle Calibration function: Adapt to different remote throttle travel difference, improve throttle response linearity, with a smooth, delicate feel and excellent speed linear speed
Low Voltage Protection Mode ,Low-voltage protection threshold
Pakacge Included:
1 x  30A Brushless ESC (with bullet connectors)
1 x A2212 1000KV Brushless Motor
Ask a Question about 1000kv A2212 Brushless Motor with 30A ESC For RC Airplane / Quadcopter / Multirotor
When will delivered order?
Showing 1 to 1 of 1 (1 pages)
Tags:
drone parts
,
buy drone
,
drone parts in india
,
brushless motor
,
motor
,
drone motor
,
A2212
,
2212
,
1000kv
,
1000 drone parts
,
buy drone
,
drone parts in india
,
esc
,
30a
,
30
,
motor esc
,
simonk
,
simonk esc
,
bldc